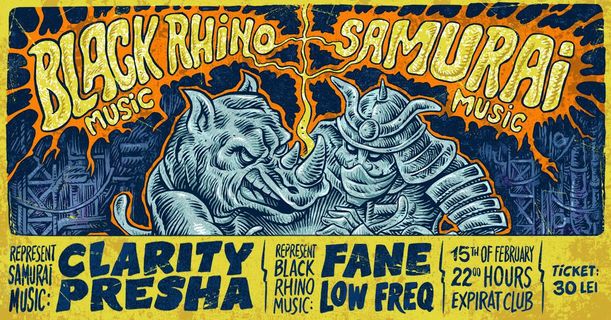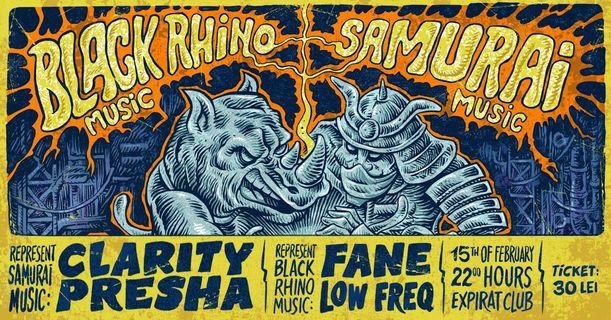 Black Rhino Music x Samurai Music: Clarity (UK), Presha (DE), The Untouchables (BE) / Expirat / 15.02
We begin the new season in Expirat with a joint event along with our friends from Samurai Music. Head honcho Presha, will come along with Clarity, two names representative for Samurai Music. Black Rhino Music will be represented by Low Freq and Fane.
Mai multe detalii
Evenimentul s-a încheiat.